Tuesday, April 30, 2013
I'm having a frustrating time. I am doing everything right and the scale isn't budging at all. I've lost 6 lbs, but that's it. I'm exercising and weight training and tracking all my food. I'm eating whole wheat and veggies and fruit and protein and drinking water, but that scale isn't giving me any joy at all. Its upsetting and depressing. It is hard to stay motivated when nothing seems to be happening. I am just going to have to find some way to step up the exercise I guess. :(
On the good news I think I found a dress for a wedding I am going to at the end of May for not too much money at Kohls. Here is the dress.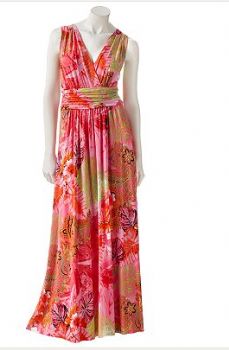 They didn't have this print so I am ordering it online but this is what it will look like on me.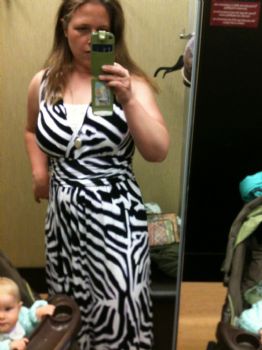 Not too bad, right???