Common Wildlife of New York State
Monday, April 29, 2013
Last Thursday my granddaughter learned she was required to do a project for the school's science fair, so she and Glitterfairy77 were trying to think what she could do. She considered a volcano but settled on a diorama. And "Nina" (me) came on board to help.
It turned out really nice!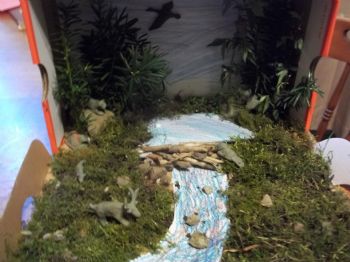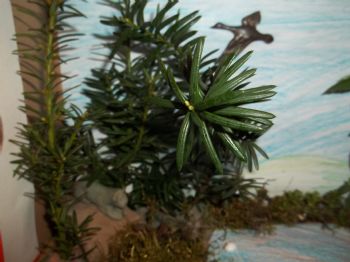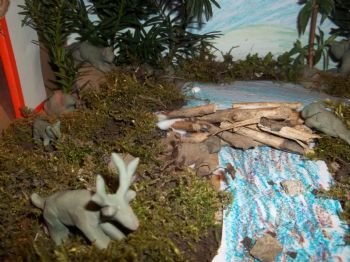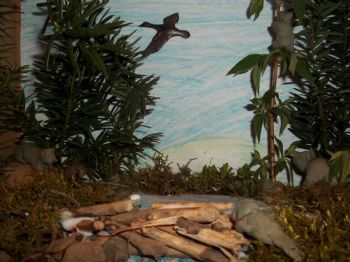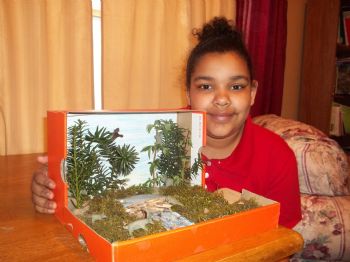 We did a good job - moss, yew snippets, unidentified (looks like but isn't mock orange - MOCK mock orange?) pebbles and twigs...and plasticene.