St Andrews CG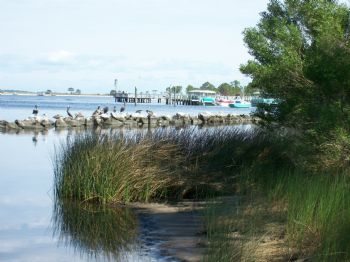 Me, Barney and Bitsy at the lake at Camel Lake. Yes, we got caught not having the dogs on a leash. We were the only campers there, so I took a chance.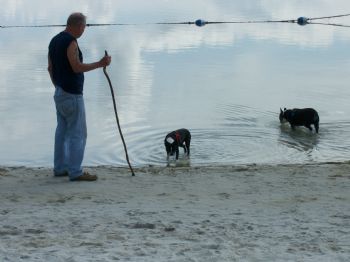 DW Chris at Camel Lake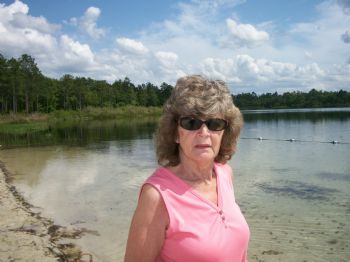 Lighthouse at St Marks Wildlife Refuge. We had so much fun here. People boating, crabbing, and generally having a good time. Weather was perfect.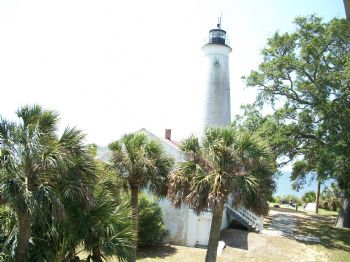 I didn't run on this trail, but it is a good representation of the trails I did run on. Or is that trails on which I ran? I like to use correct grammar, but I fall short. :) Oh, yeah, this was really fun, but it hurt my knees.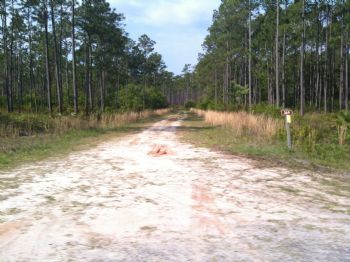 Some handsome guy posing so that you can see his RV in the background.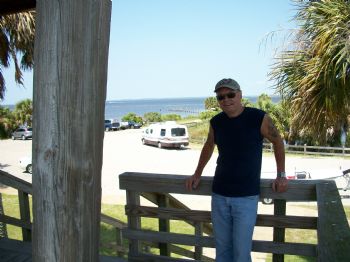 Pelicans begging for scraps at the fish cleaning station. I think this was St Andrews CG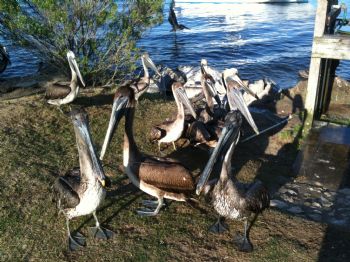 My gorgeous DW on a walking trail at ST Marks Wildlife Refuge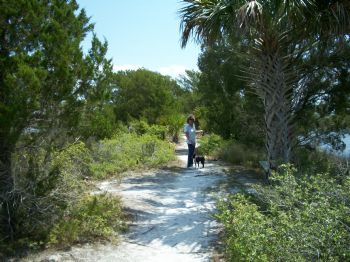 Falling Waters SP. See...I wear my running shirts!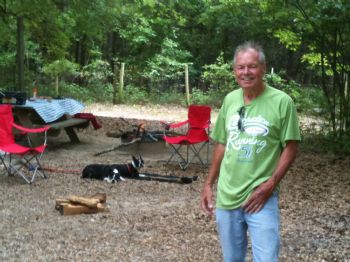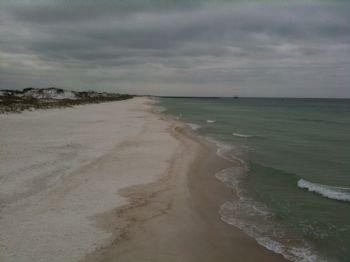 Okay, I'm losing track of what I posted and what I didn't post. So, this will be it. Thanks for all the nice comments and requests for more pictures.
I had a very hard time with AT&T internet connections. I tried many times to blog, and just could not get a connection. But be sure, I was thinking of my Spark Friends. I got some running in, watched what I ate for the most part, but I couldn't resist a few beers and hot dogs. I weighed myself when I got home. I know, I am obsessive, but surprisingly, I did not gain any weight! My funky, change weight from one minute to the next scale said I was okay on the two times I weighed in. Woohoo! Must have been all the extra walking we did.
I would not have posted so many pictures, but a few people asked for more. Probably they were just being nice, but I am a very literal person, if you ask for something, I will try to comply.
Thanks for enjoying my trip with me and have a great day.