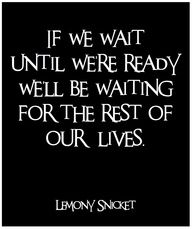 Do you wait for Monday to start your diet or lifestyle change? Do you wait for the beginning of the Month to start? Will you START TODAY?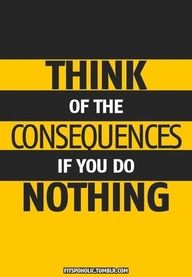 Perfect conditions never exist. There is going to be one reason or another to start later.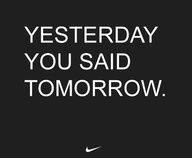 Ya, like that trip to the beach. Well, maybe I will start after I polish off those last few cans of Pepsi and that pizza a friend brought over along with a bag of candy. The next day something else happens day after day, for weeks on end until a year or two passes by. I have been there and I am trying to break free.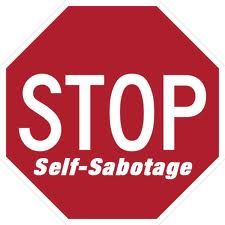 Self-Sabotage, that is what we do to ourselves when we keep on DELAYING our GOALS. I have lost years doing the above. It's not that I didn't want to get started, other things got in the way. I bet it's happened to everyone.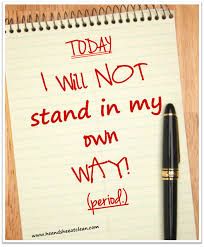 We all know there are people who get in our way of goals, bringing us sweets when they know we are on a diet. That is sabotage. What about what we do to ourselves? I could say I lost many years wasted doing endless self-sabotage. In the beginning I wasn't even aware that I was sabotaging myself. Back when I had a boyfriend encouraging me to eat out often. Thank goodness I learned too slowly to let him go. He cost me so many loses. We LEARN from the past and focus on today making positive changes.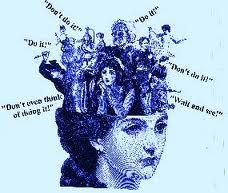 Psychology Today says, "Behavior is said to be self-sabotaging when it creates problems and interferes with long-standing goals. The most common self-sabotaging behaviors are procrastination, self-medication with drugs or alcohol, comfort eating in the face of weight concerns, and self-injury such as cutting. These acts may seem helpful in the moment, but ultimately undermine us, especially when we engage in them repeatedly.
People aren't always aware they are sabotaging themselves, as the effects of their behavior may not show up for some time." We can easily self-sabotage our self over eating our favorite foods no matter how healthy they seem.
If you enlarge this photo it shows a great mind map of self-sabotage.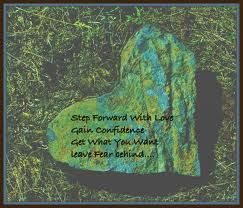 Self-sabotage is an internal safety mechanism that protects us again disappointment, keeping us in a comfort zone. It makes it almost impossible to reach our goals. I know I tended to lack the ability to say NO to others. I didn't THINK about the CONSEQUENCES of my decisions. I certainly didn't plan my meals ahead of time or count calories. Heck, what is a calorie? I used to say.
Mentally I kept coming up with reasons as to why it wouldn't work, or why I was too busy, something always kept me from pursuing my goals. So I gave up on myself. When I worked 12 hour shifts I always felt too tired to workout, too busy to cook nutritious meals and the ex- was always pressuring me to eat out. I SHOULD OF Stood up for myself.
It was after eating out for a couple of years I got SICK. I believe all the crappy ingredients of process foods contributed to my health issues. When I got sick, I made EXCUSES that I was too weak and too tired to fix nutritious meals. I was Too tired, foggy headed to calculate out my calories. There was always something I was doing that was self-sabotaging.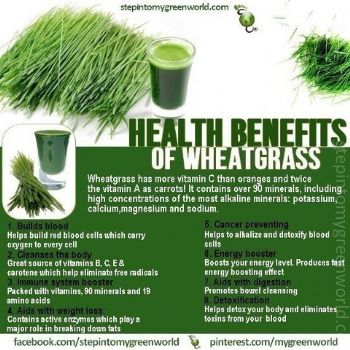 Since growing the WHEAT GRASS, which is know to improve health in even the worse cases, I grew determined to make sure I used it.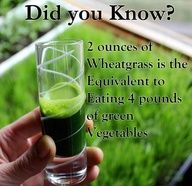 After all I put all that work into growing in, why would I not use it? I stuck to a ROUTINE of making juice from it every day even if I didn't have the energy too or even if I was in extreme pain. It was that small CHANGE that ALLOWED me to BREAK FREE of my fixed routine I had for years. It feels like I am IMPROVING with drinking Wheat Grass daily.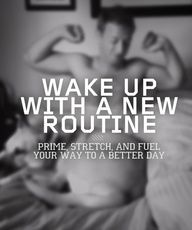 Making it a ROUTINE no matter what allowed me to develop healthier habits. Now nothing stands in the way. If we go on vacation I feel as if I must go search out a juice shop to get my hit of vitality. When I miss a day, I don't feel as well. The next day I drag.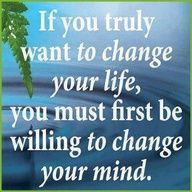 Lately since my JUICE FAST I have been TAKING BETTER CONTROL of the situation. I have been finding more proactive answers to the problems. JUICE FASTING opened my mind to NEW IDEAS. I wanted to loose weight, but ignoring the rules didn't help me at all I stayed stuck. The rules seems to labor intensive with my foggy head and chronic exhaustion.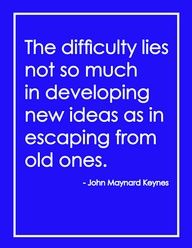 The juice Fast, Feast, REBOOT or whatever you want to call it BROKE the cycle of negative of behaviors. In order to do it, I had to EXPERIMENT with my daily habits.
It required forming a new DAILY ROUTINE to follow. I needed a PLAN to make it work.
Not only that, I had to PLAN AHEAD.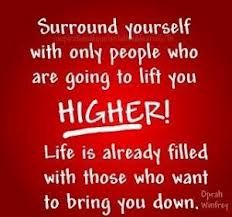 I needed advice from others who walked the path before me. I reached out to OTHERS. Now I can FOCUS ON THE SOLUTION.
It feels like the chains of self-sabotage are weakening. Yea.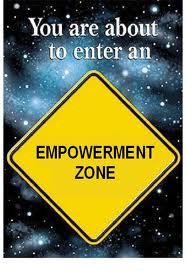 Update. I think the beach trip has been delayed. Since I tripped last week and injured my knee apparently I also injured another part of me. It didn't hurt the first few days until the weekend. Then I couldn't sleep for 24 hours due to severe pain. Then I crashed and slept for 24 hours. My back was injured. The chiropractor said two areas in my lower back got badly out of place which made the rest of my back tight and painful. Hopefully it will resolve soon.
Yes, I juiced today and have enough to drink all day. The Chia seed pudding is ready. I need to make some fresh broth. My workout will be Qigong. It helps the back to relax, calm the inflammation or restorative yoga. Below is a link to a free hour long restorative yoga workout for you to try. Notice how good you feel when you are done.
https://www.youtube.com/watc
h?v=CGLvtWYcuuE
Here is another one.
http://vimeo.com/25751154
Namaste.