Sunday, April 28, 2013
We were at a Middle Eastern bakery and picked up some fresh pitas and found a large oval focaccia that I knew would be perfect for pizza. I had some homemade tomato sauce and some lovely organic arugula, so the wheels started turning....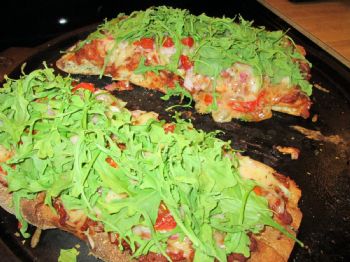 This was a very bready, crusty pizza and I served it with some humuus. This one was really nice---the only thing that would've made it better is if the crust had been whole grain.