Sunday, April 28, 2013
I have lots of pictures, but will only post a few. I didn't remember to take a picture of the forest trail than I ran on. I did 2.5 miles running on soft sand and ruts. Kind of fun, but my knees didn't like it.
St Andrews State Park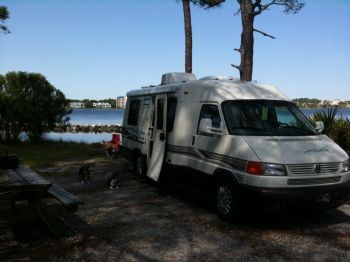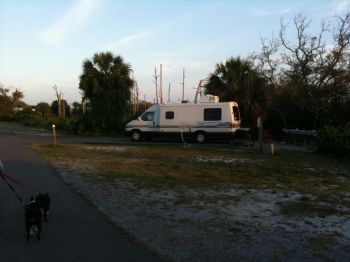 This was taken at Buckhorn campsite, where we roughed it. No power or water or any hookups. The little RV is self-contained, so we had everything we needed. DW doesn't care for this type of camping, being out in the forest all alone. But, I love it, so we compromise. :)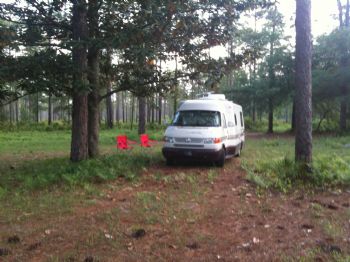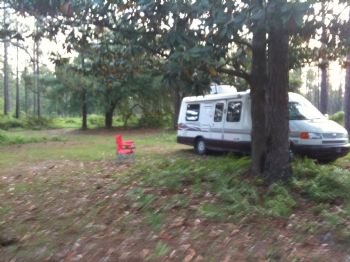 Random shot of the National Forest paved road.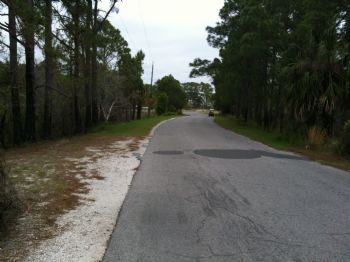 Fort Pickens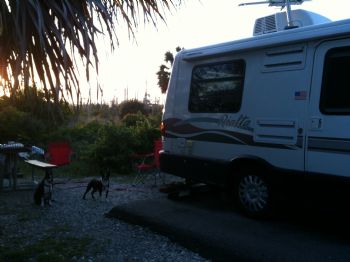 Fort Pickens Campground site
Chris, Barney and Bitsy at St Marks Wildlife Refuge. The lily pads behind them are in bloom, and gorgeous. The picture is too small to see that.