Sunday, April 28, 2013
Okay, no I never left spark people. My internet doesn't like to come up, rather mozilla firefox doesn't like to load rather. Having a lot of trouble with it. And at this rate thinking it might help to update my windows program, since I am still using Windows XP. Anyways I'm still doing all of my challenges to the best of my ability. Keeping over 5,000 steps pretty much everyday and would love to definitely keep it past 8,000 steps each day next month. We got more stuff done on remodeling the house next door. It's slowly coming together, we want to be in at least part of the house by June 1st. I've been dealing with eating out too much again, thankfully I'm not gaining just losing very little at the moment. But being so busy, it makes it difficult. I'm restarting my old charts of no fast food for a couple of months, to wean myself back off again. It worked very well the first time, so I'm sure it will this time too. Just going to be a little bit difficult, since my son plays soccer right now and all the 4 kids want is McDonalds. Thankfully I can so no to them much easier than I can say no to myself. Been quite stressed, and frustrated. Spring is in full swing, finding a bunch of shorts that fit, and a bunch I got a ways to go yet. But it's a start. Not looking forward to having to mow our 4.5 acre yard though. Riding lawnmower broke last summer, so I will be push mowing this year like we used to do. But I can't handle the hot temperatures. So once a week or two I will be replacing my walk with my toddler for mowing our yard. Still a little scared to mow again after it ran over my foot last September. Makes me anxious, but I need to get over that. My foot is much better, I still have all my toes and I can walk like normal. So can't ask for much more honestly. But it still needs to get done. Thankfully cleaning our big yard burns calories too, picking up all the dead sticks that have fallen from the branches, I'm finding bending over has gotten easier and so has squatting. I'm not out of breath as fast either. Well off to another day, today is my son's first soccer game of the season, already 3 postponed due to flooded fields. Well off to another busy day. Don't worry I'm not forgetting about any of you wonderful people. Just might not be on enough until I fix this Mozilla problem I have on here. Love my spark family.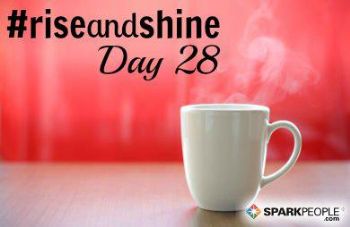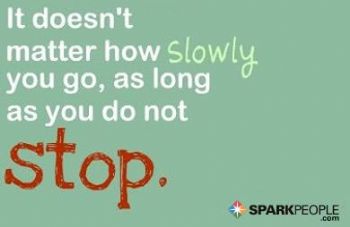 Wishing everyone a fantastic blessed week.