We had a book study finger snack do.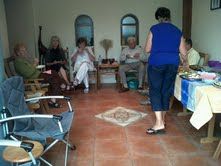 I know how people love to bring all sorts of "junk" food, so I made sure that I took a plate of VERY healthy finger snacks. I cut large rings of cucumber and stuffed them with blended chicken, tomato & peri peri (strangely ended up tasting like a fish mix???)
I also stuffed some with a reduced fat feta cheese & tomato mix with half an olive on top.
On the whole, I was pretty pleased with the choices I made about what TO eat and what NOT to eat.
Crisps

Koeksusters (twisted sisters) loaded in dripping syrup and truly delicious...but I gave it a miss also.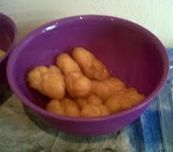 The usual sausage roll platter....I gave this a wide berth with all that horrid fat that sticks to the roof of your mouth.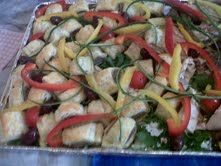 This is what I did end up eating. My cucumber snacks, some lean white chicken, half a boiled egg, 1 small meatball and a quarter of a sandwich with tomato and a little cheese.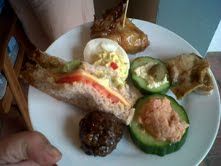 The drinks were even harder because what do you drink when you don't drink alcohol, fizzy drinks or juice? These were put on various tables to help ourselves, which of course I didn't. I am DETERMINED not to waste anymore precious time or health on momentary pleasure. As my weight loss challenge lady says...you eat it, you wear it...on your hips. True!

Wine, coke zero, regular coke and fruit juice.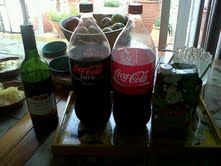 Our hostess is a nursing sister so she was very obliging when I asked to make myself some hot lemon water....and guess what, she's coming to my boot camp next Friday on a buddy pass. She's 63 and pretty game.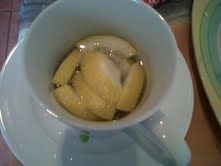 After I ate my plate of snacks, I MOVED AWAY from the table and was rewarded with a delightful conversation on her bonzai garden. I had no idea that GIANT trees could stay so small or bear fruit. What a surprise.
Of course I did wonder why anyone would want to force something giant to be small....but then I am a lover of large horses, large dogs so I guess I dont get the "keep if small" thing.
This is an Oak tree which would normally grow to between 100-125 feet and take +-75 yrs to do so.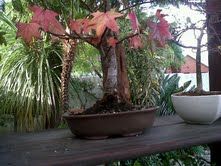 This is a Yellow wood tree which also grows to 165 feet.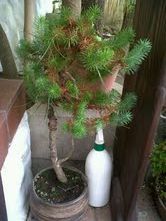 This is a naval orange tree, baring fruit despite being kept small and whats more is the fruit was sweet.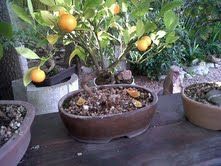 Another day done and another victory for me with good choices all round.
I want to go for a walk today, but Im battling to rally up some company and I really dont want to walk in the suburbs. I want to walk down the cliff to the rocks as the sea.
Friday we had evaluation day at boot camp and I think I went through a physical crisis point because Saturday I could barely move, my shoulders were so sore....LOL...but its the afternoon of Sunday and I've survived so I think I will live past this.

Just as my muscles start feeling better, its almost time for Mondays 5am boot camp again.

I have just been told that I have a walking partner so yay Im off....see you later before Justin changes his mind.