Habits - Thank goodness
Sunday, April 28, 2013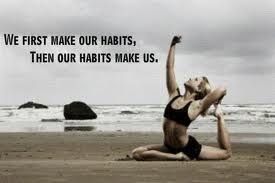 I found this yesterday and love, love, love it. It is so true for me. Getting up and getting on the treadmill each day is a habit for me. The exception is not getting on the treadmill. It is only for 2 or 3 miles but... it is a daily habit and I think it works for me. You already know how if you know me.
I have also added to my mornings push ups consistently now and also 2 abdominal activities that work for me. I love then. Need to find time to add more in.
Next are squats. I need to add these into my daily routine. I did a 15 minutes dvd the other day and I am embarrassed to say, I really really felt it for days. This tells me I am fit but not near as strong as I want to be.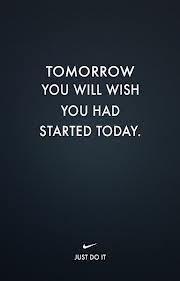 I love this one too. Oh so true. This tells me I need to get my rear end work in before summer is here.

It is almost May already.
Wouldn't it be nice to have the opportunity to say ....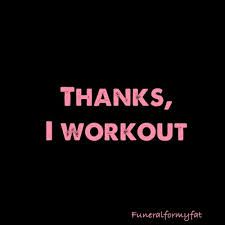 this summer.

Have a GREAT Sunday!