Saturday, April 27, 2013
I still don't feel up to par so I decided to share some photos of my cats in my new apartment and around the area where I live now. I live in the city but I am lucky to have a beautiful area right behind the property.

Cats love the sun and warmth as all of you cat lovers know so here is Baby, my male cat who is 6 years old, enjoying the sun in my last apartment AND in my apartment - nothing has changed there!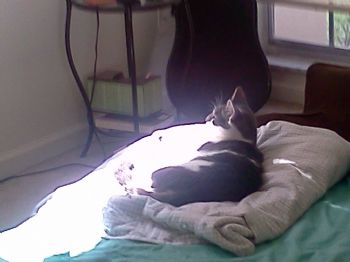 For a week, after I moved, my bed was not set up since I had too many boxes in the bedroom. As soon as I set the bed up, I went to get the clean sheets and when I returned, there was Baby: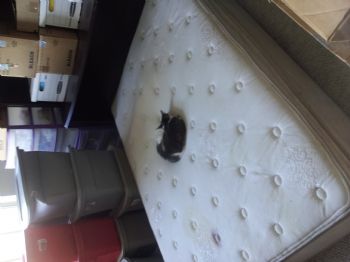 So, like a good cat owner, I made the bed AFTER his nap.

After I made the bed, he found a new, "comfortable" position again: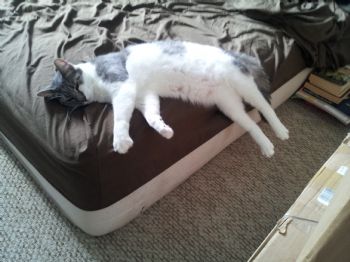 Here is a view near where I live. I can see it from my balcony: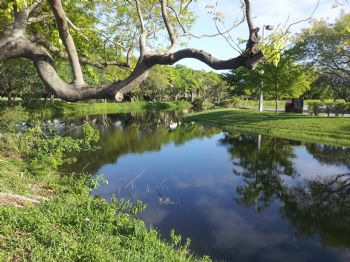 And the view from the bus stop:
To end, my cats, Lucy and Baby, say goodbye for now (they are checking out the birds outside):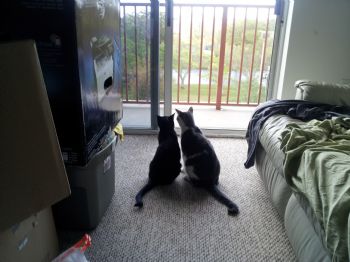 Love, Chelsea