Bread Experiment = Starts today! Wish me luck! I've ordered the "Wheat Belly" book in order to do some more research on the subject.
Empowered Patient = I've also "fired" my current doctor, if she won't help me find a reason for my fatigue, someone else will. The woman has been obsessed with my weight and when I showed her my article in the friggin' Huffington Post about losing 100lbs, she didn't even look at it! I got a nod, and a small one at that. I have never felt fully supported by her and have to insist on things in order to get things done. She's got to go! I found another female doctor closer to my home who seems really great, we shall see! I took a bunch of blood tests yesterday evening to check my thyroid, etc so hopefully I'll get some answers soon. My lungs are clear and my heart is fine, so unless it's my thyroid or some nutrient I'm seriously lacking, it's got to be what I'm eating.
Nutrition = Not as good as it should be. I've been the snacking queen lately, eating after I've had a perfectly good/satisfying dinner. I HAVE kept up my consumption of freggies which is good I guess. I stopped tracking and honestly, stopped caring. It's been a hard week altogether.
Water Intake = Excellent.
Exercise = Non-existent because of exhaustion, laziness and from my inability to care.
NSVs:
1). I don't know if this is an NSV or not, but I guess it shows that sizes really vary from store to store. A large at Old Navy is big on me while a medium is perfect. If I tried that at the Gap, I'd find the exact opposite. Annoying right? It never gets lost on me that I don't have to go to the 2XL sections anymore, it's still just as amazing as it was 6 months ago. I'm grateful.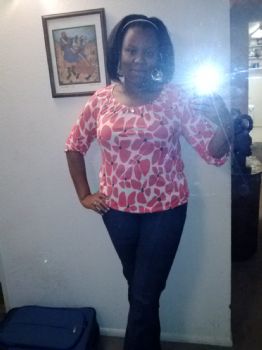 2). I'm up half an inch in both my thighs and my arms which can only mean that the strength training I did this month is working! I'm just hoping it's muscle and NOT fat.
We're back to the show this weekend and I must say, I've missed my show/cast. I also look forward to my mini vacation this weekend which is always fun. Here's to a better weekend!
I just wanted to publicly thank my fiancée BRITT831 for putting up with me and my sadness this week. If she had not stuck with me in my darkest moments, I would not be here. I'm forever grateful for her and her love. This week was an extremely hard one, but she never left my side. THANK YOU B. We'll be taking our engagement pictures in July!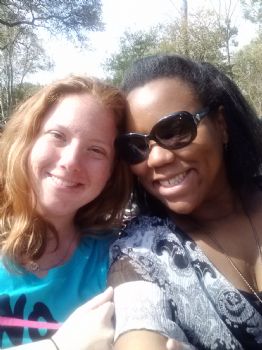 Thank you for all of your advice and love SparkBuddies, I'm grateful!
Have an excellent weekend!
Love,
Miss B
Starting: 285lbs
Week Ninety-Five: 187lbs
Week Ninety-Six: 187lbs
Week Ninety-Seven: 187lbs
Week Ninety-Eight: 188lbs
Week Ninety-Nine: 188lbs
Week One Hundred: 190lbs
Week One Hundred One: 189lbs
Week One Hundred Two: 193lbs
Week One Hundred Three: 192lbs
Week One Hundred Four: Disturbing Weigh In
Week One Hundred Five: 193.2lbs
Week One Hundred Six: 193.4lbs
Week One Hundred Seven: 196.4
Week One Hundred Eight: TOM
Week One Hundred Nine: 194.6
Week One Hundred Ten: 196.4
Romans 8: 7 "I consider that our present sufferings are not worth comparing with the glory that will be revealed in us."