Friday, April 26, 2013
I'm dodging my way around storks in Salamanca. They're everywhere! Good news is that I haven't seen any babies hanging from their beaks. They are amazing birds....I love this nest on top of a steeple....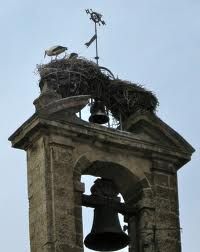 I'll be home soon and able to jump right back in to my food plan. I'm looking forward to having control again.