Friday, April 26, 2013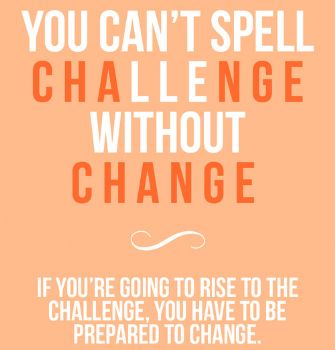 Be prepared to change because it happens! We like to think we're in control, but many times it's a carefully crafted illusion.
Much like what happens in our daily life, we can prepare for change to come because it happens whether we want it to or not. Or, we can try with all our might to fight it using resources that would be better spent elsewhere. The choice is ours and is wholly dependent on how hard we want to make it for ourselves and whether or not we want to get in our own way!