Hi Spark Friends!
I miss being here, I miss everyone and I miss me the most of all… time to get back to business… once again!
Daily Visualization:
Today, imagine your "future self" giving your past (or current) self a hug. See your future self thanking your past self for having the courage to move forward in this healthy lifestyle journey. How does it feel to look back on your former self with new eyes?
It is wonderful to know how far I have come so far, and I must not forget that I have travelled half of this journey already. Not to the finish line yet, but working toward it still. So looking back on my former self means remembering how far I have come even though I still have not finished, I need to realize I am worth the pat on the back for what I have accomplished!
Checking In:
Making healthy food choices 5 / 5
Being physically active 3 / 5
Feeling (or acting) motivated 3 / 5
Sticking with your program overall 3 / 5
Highlights and Challenges:
Today was not hard at all. I think I began the day very well, and ended very well. I was active with the job today but did not actively work out... need to work on that.
Task for tomorrow:
Create a visual collage… I have actually done this several times; however, I will not be skipping it. I feel like although I am certainly not starting all over, I am making a fresh start. Tomorrow I will make time to make a visual collage.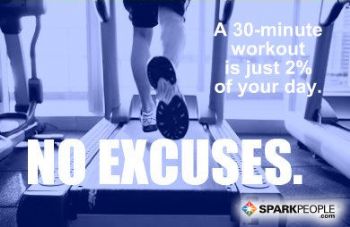 Well I began seeing a psych therapist about 3 weeks ago. After seeing her several times I realized that while talking with her, I end up coming to the solution about my own issues by myself. All she really does is ask the same question each time, "How was your week, how do you feel today?" So after coming to the conclusion that I really do not need to be spending money on something that blogging can do and has done in the past, I come to the conclusion that I just needed to get back to blogging, and get my own crap straight. So I will be adding this to my daily routine, and begin with the same question…
How do you feel today?
Today I feel pretty good. I was pleased that I maintained my program. I ate very well today spite the fact that I usually do not eat well at all when we are out working the signs part of the business. But today I chose to make breakfast instead of hitting McD's on the way out of town, yea it took a bit longer to get out of the house, but it was worth it. 1 scrambled egg, ½ bagel thin with sugar free orange marmalade, and I slice of turkey bacon. It tasted much better than McD's too! For lunch its usually just wherever we can stop or junk snacks from a gas station. Today I chose a Subway, had the oven roasted chicken on wheat with tomato, cucumber, spinach and just a small dab of chipotle. Very good choice, it was delish! For dinner I usually fink out and play too tired to fix anything but not today. I made baked tilapia and steamed carrots. I fit in a greek yogurt this afternoon for snack and plan on some pits chips and hummus tonight before bed. I made very good choices today, and very proud of myself.
Got up a bit late this morning, stayed up too late last night. Hell bent on taking my melatonin tonight and getting to bed by 11pm. I have remembered that sleep is of dire importance. As far as the rest of the day, I worked, and landed 3 sales. So I do feel better about the fact that we had a dry week last week which will result in no paycheck this coming week, but it happens. It's only our second in 4 months, so not bad at all. The business is going pretty well, so I am pleased about that.
Today I had some really deep thoughts about HL. I am thinking about this more and more lately and need to decide what my plan of action is. I found myself today in the car just smiling really big when thinking about how I would look in the future and how I might act when I get all my weight off. "You're not getting that till I am a size 10…" that was too funny last night, although I was the only one who thought so, but it was cute LOL.
I did have a very hard reality today. Someone who started their weight loss journey the same time I did just found out he will be having his skin removal surgery very soon. I am so very proud of him but at the same time it hit me that if I had not hit this hard times the last year, I could be there too.
Instead of making me upset, I am going to make it my vendetta to make things different again, and do something about it. I lost the first half, and I can lose the rest!
"There is no authentic goal you can set for yourself that can't be reached, no dream that can't be realized." – Jillian Michaels
In her book the first thing she says is "Your first step is to let your imagination run wild." So, that will be my goal for the next week, I am setting a goal to let my imagination run wild. My first step to this is to allow myself to decide some off the wall thing that I would never in the world do and imagine myself doing it. Today we had to put signs up in a very beautiful area where there is a ton of elevation, and I got to thinking that I remember when I could repel and it did not scare me, way back when. So tomorrow I will allow myself to imagine how it will feel to do that again. Let my imagination run wild!
*HUGS*
Kat