Ok, I am feeling a bit of...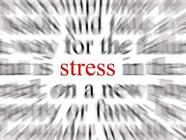 I just need to talk it out and all will be fine.
First, great news that Utah is still seizure free. We are now at 5 weeks 2 days!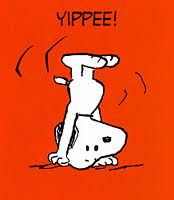 Also, Utah really seems to be back to himself. It has been so long. I am recalling that he can be a bit of a pain in the rear as a puppy. LOL

I think this is day 3 of 2 short walks a day (in effort to tire him out). This will change back next week when I am back to work in Charlotte rather than working from home (like I have this week). He can get to be full of energy... like yesterday when I was on a conference call and he started barking because Sierra would not play with him. That is the new standard. It is a good thing.

His appetite seems to be back as well. Outstanding.
However, the vet finally called today.

His Phenobarbital levels are now at 39 (blood taken 4/18).

From blood work March 6th his levels were 27.5

From blood work Jan. 9th his levels were 19.
The range should be between 15 & 45 but the Neurologist prefers between 15 & 35. We obviously have been adjusting the meds to be rid of the cluster seizures and then again to have the individual seizure more spread out (to at least 4 weeks apart).
His liver levels are high as well. NOT GOOD.
I will have to look this up to gain a better understanding.
So, we are now dropping his Phenobarbital to 2 and one quarter pills twice a day rather than 2.5. More blood work in 3 weeks. This goes with his 5 other pills twice a day of course.
It just stresses me. We have to be able to figure this out. He is only 27 months old.
Other than that I am good. All better.

I was able to finagle working from home Monday afternoon through Friday.

Yesterday and today I have gotten in 4 miles a day and...

as I said, multiple walks.
Finally did a rear end focused dvd today as well (15 minutes - not putting in quite the effort I should.) But I am curious to see if I feel it at all tomorrow.

Weight is back down to where it is supposed to be.


THANK GOODNESS!

Drinking lots of water and trying to get back to less carbs.
However, i have fallen in love with Laughing Cow cheese wedges. Gotta put the cheese on something so I have been picking up freshly made wheat roles at Harris Teeter.
Well gotta get back to work. Just had to share the news on Utah. I appreciate all your support!
HUGS!
___________________________
UPDATE
Now I am even more concerned. I just called the vet back to get the levels.
- - AST is 77 (It should be 8.9 to 49)
- - ALT is 606 (It should be 8.2 to 57)

I of course find this very upsetting. I need to verify the numbers. Maybe the tech told me wrong. I will continue to investigate.