Thursday, April 25, 2013
Sam is Meimo's Sister. I rescued her from male ferals that wanted to kill her. She was just 5 weeks old. She is my delight since I brought her into my home. She climbed up on my bed, as a baby, and has slept with me ever since. She also as a baby loved to lay on my computer keyboard, and watch the monitor and bat at it. She is so beautiful, she has those blue eyes, a little crossed but so intense.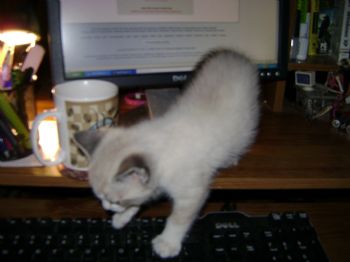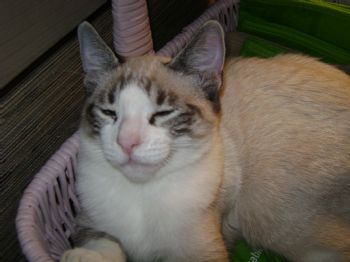 First picture, is when I brought her in 2nd one is her and the computer 3rd one is her at 4 months in the basket. And last one is her in the cat tree.