Thursday, April 25, 2013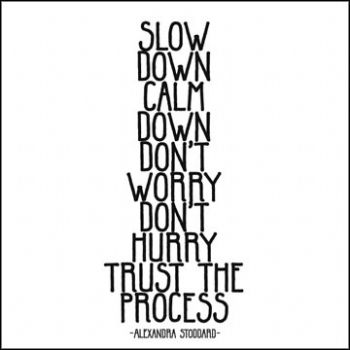 The society we're in makes everything seem to move so fast now.
It's sometimes hard to wrap your head around the fact that even though you're becoming the healthiest you can be, making all the necessary changes, tracking everything you eat, drinking your water, and moving your body, that you can't speed the process along!
My Grandma said, "It takes as long as it takes." And she's right!
So relax, enjoy, learn what works for you, and trust the process. You'll get there. Each step you take leads you closer to where you want to be.