I haven't been out of town in a little over 7 years. So when I heard there was a choice of a three day camping trip to the lava beds for geology I jumped on it. I have never been to the lava beds, and really need a vacation from the everyday, even if I have to take some notes while there.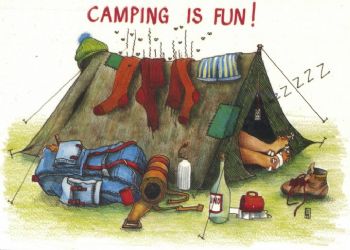 Over the past couple of weeks I've been gathering the items I will need. I have a box set to the side labeled camping. I still need to get my friend to bring back my stinking tent. Going to call him later tonight about that. Next week I will be going to the recreation center to rent a sleeping bag.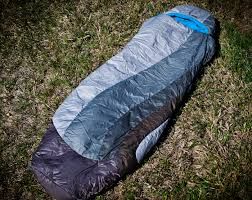 It will only cost me a $1 a day to rent the sleeping bag. I could of rented a chair but really don't need it. Nothing is as comfy as the two $150 each lawn chairs I won a couple of years ago.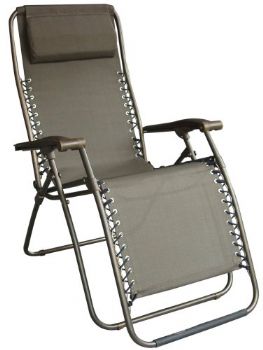 My chairs have a bit nicer fabric to sit on. When the light shines you can't see through them and there super comfy. I am able to either sit straight up or lye back and relax. There great for relaxing.

As a kid I went to girl scout camp every single summer. I worked my behind off to be able to go 2 weeks every year. It was my vacation away from my horrible childhood. 2 weeks were I could be a kid and have fun. I learned a lot about surviving thanks to those summer camping trips. I even learned a lot about horses.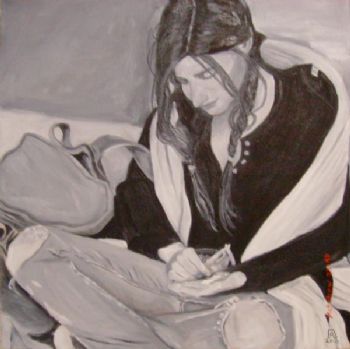 Another reason I know I can survive anything is because I survived being homeless for a couple of years. It's ruff when you have to go canning to be able to buy a burger for some kind of nutrition. I managed through it and never flew a sign or asked anyone for money. Just some help to point me in the right direction. So my camping equipment now a days is a luxury set for living outside to me. Having a sleeping bag and a tent is worth gold to some people on the street. The sleeping bag mainly. Tarps go faster than tents because you can do almost anything to make shelter with them.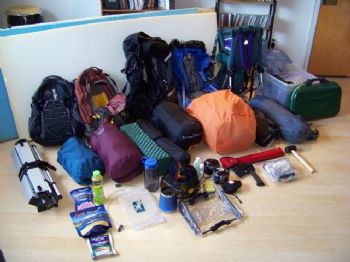 I have a pretty good start on the basics. Just need to get my sleeping bag and tent. I will be bringing some extra blankets. I always found it better to use the sleeping bag as the base for your bed and then cover up with blankets.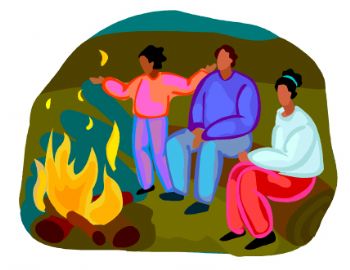 Tuesday we had are first of two meetings about the trip. This meeting we were picking camping buddies. I'm pretty much a loner and know it's easier to survive alone, so was hard to pick anyone. Plus most of the students already know each other, and have there own clicks. So they pared up right away. Which is fine. I got stuck with 4 pups. I literally mean that. I had no idea high school students were coming on this trip. The local high school has a program where you do some classes at the college so you can graduate with an A.O.T.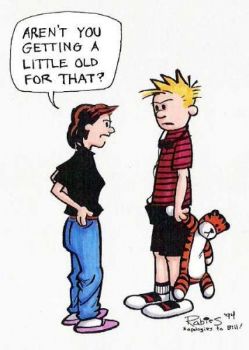 Their age ranges are 14, 15, 16, and 19. The 19 year old has never been camping before and is allergic to bug spray. So guess you can say I will be there den mother for three days. I really don't care what they do as long as they bring what items they say there going to bring. We have to divide up the food and if one of them forgets an item we will not be able to go back and get it.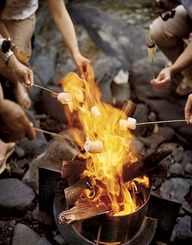 The nice thing is that they all followed my lead during the first meeting. So, I know they will be able to follow my lead at the camp grounds. The 14, 15, and 16 year old have only been camping occasionally so they have the equipment but not enough experiences to do this on there own. I can't wait to have some fire roasted marshmallows. Yum!!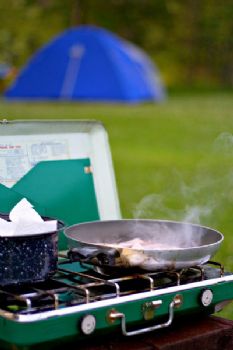 The other nice thing about me being the oldest is that I know what to bring and cook for camping. Canned foods are PERFECT. And so are some fresh produce that can withstand being in a bag for a while. They already mention they wanted to try and make "hobo soup" So I gave them certain stable ingredients for a soup. I also am going to suggest certain meals so it's easier to get my veggies in. One meal is going to be chicken tacos, made with spark people cook book taco seasoning. I have a few other ideas as well. Plus I know it's better to grab some condiment packets then bring a jar of something that can't sit out for a long period of time with out going bad. Such as mayo, ketchup, mustard, and the list goes on depending what places you go to the often. Plus the salt and pepper packages come in handy.