A couple of my kittys!
Wednesday, April 24, 2013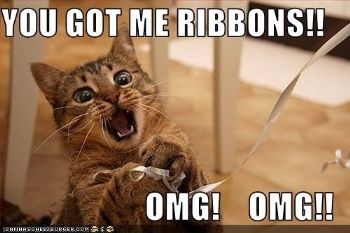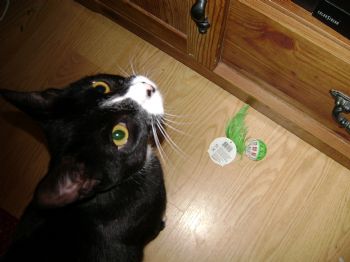 First one is LOL cat. Second one is my Tuxedo "Lily" she acts just like that when I bring her home a "bird ball" I get them from Walmart. And she knows just what drawer they are in. She destroys one, breaks out little ball inside, and pulls out feather, then wants me to go to "her" drawer and get her another one.
3rd one is an LOL cat. And it looks like my baby " Meimo". 4th one is my baby Meimo, he's
growed up now, he thinks! He acts like a little linebacker, he doesn't just nudge the other cats, he plows into them.