Anger Management
Wednesday, April 24, 2013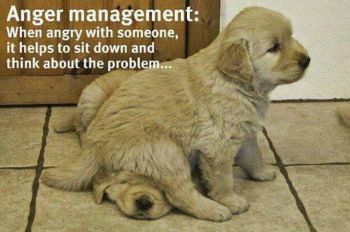 Thought this was really cute.
And isn't it true? So many times when I get angry at something, I just want to romp on it and stomp it in the ground. But usually, after I calm down and think about it rationally, I see plenty of places where I could have re-directed the problem and probably avoided 'detonation'.
Most of the time I get mad at myself (or disappointed) because I have cheated myself out of a great blessing, if I had only been true to myself.
So, how's your day going?