Wednesday, April 24, 2013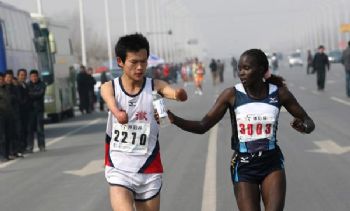 Kenyan elite runner Jacquline Nyetipei passes her water to a dehydrated Chinese amputee runner she saw suffering along side her on the course. This delayed her for some time, ultimately causing her to finish in second place instead of first and miss out on the $10,000 in prize money.
Running:
"It's the only sport in the world where if a competitor falls, the others around will pick him or her up..." - Runners World's Roger Robinson.