Tuesday, April 23, 2013
We have a family reunion on my husband's side on Memorial Day weekend. Today my son and I spent some time on the phone and made the arrangements for his family to fly up from Florida that weekend. We had to figure out the logistics of us driving to the NY/NJ area from Pittsburgh and being there to pick them up at the airport later that evening. I am so excited that I will get to see them, especially my grandson.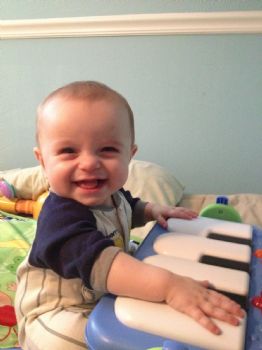 After talking to my son, I called my SIL for her birthday. She is a talker - we were on the phone for an hour!
I'm all talked out.
~~~~~~~~~~~~~~~~~~~~~
Calories in range - 27 days
Strength at least 10 minutes - 41 days
Food tracked - 44 days
Cardio at least 10 minutes - 44 days
Water at least 10 glasses - 44 days