Getting Ready to Go Camping & More Pictures
Tuesday, April 23, 2013
I finished mowing the yard and did some weeding this morning. I have a lot of stuff I need to get done the next couple of days. I need to get the laundry done and the travel trailer packed for our first camping experience of the year. It is still to cool for us to camp in the mountains so we will be camping in the desert along the Columbia River. The wild flowers should be starting to bloom there. Hopefully we will do better fishing than we did last year.
Here are more pictures from my trip over on the coast. Theses are the same day as yesterday at the beach at Fort Warden State Park.
The area where we were is the main shipping lane to the ports of Seattle & Tacoma so we got to watch several ships pass by.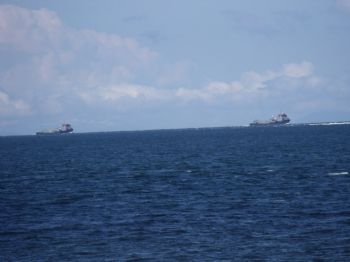 Our grandson was excited when we came upon a fort someone had built out of driftwood.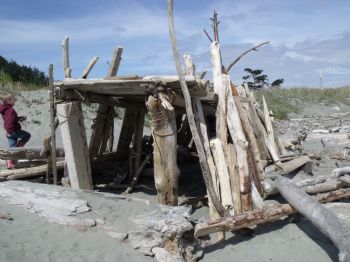 More merchandise arriving from China!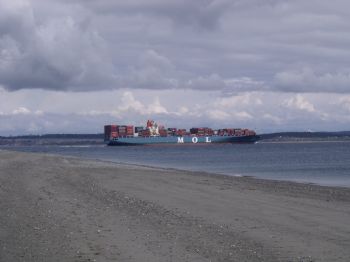 Liked the billowy clouds over the water.
This is the bunker where Richard Gere was doing push ups while his friends went by in the boat and mooned him in the movie An Officer and a Gentleman.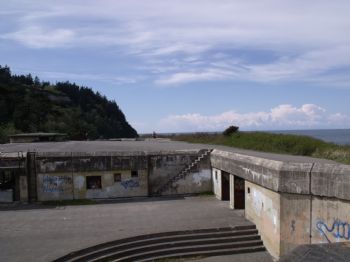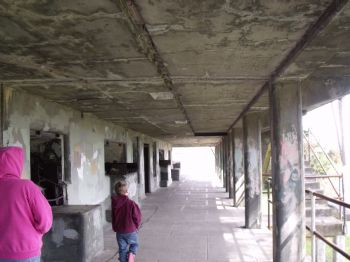 This is Scotch Broom. It was accidentally brought to the west coast many years ago on ships from Great Britain bringing grain. It is pretty when it blooms but hard on allergies. It adapted very well to the wet climate of the Pacific North West. It is one of the worst invasive species there along with Holly and English Ivy.
This is the Port Townsend/Whidbey Island Ferry.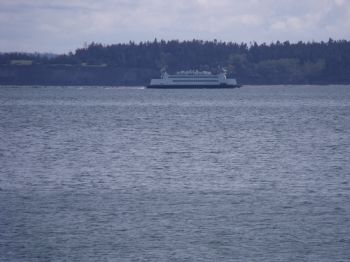 Thanks for taking the time to view my pictures from my visit to the kids. I have enjoyed looking through them again as I posted these blogs. Hope you all have a wonderful week!