Tuesday, April 23, 2013
My old scale was acting foolish and was refusing to weigh me properly. Into the dumpster it went!!!
I purchased the
EatSmart Precision Digital Bathroom Scale w/ Extra Large Backlit 3.5" Display and "Step-On" Technology [2013 VERSION]
from Amazon.com. It came with a free handy tape measure and batteries.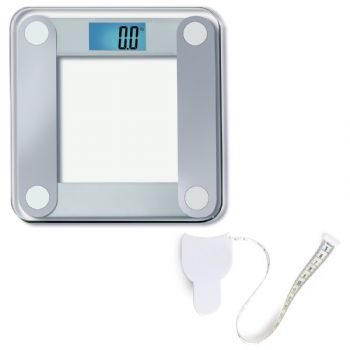 I have to say I am really happy with the scale. (even though I've just received it today) It is much easier to use than my last scale. I know that sounds silly but my other scale had body fat sensors and pre-programable settings for 4 different individuals...along with saving weight records via date and time. UGH it was annoying.
Anyhow, this one is really simple to use and based on the reviews at Amazon the company that sells these scales has a very good customer service reputation if you have any issues with the item you purchased.