Cajun Shrimp and Rice Recipe Review
Tuesday, April 23, 2013
Link to recipe:
www.fitnessmagazine.com/
recipes/quick-recipes/dinn
er/seven-easy-slow-cooker-
recipes/?page=6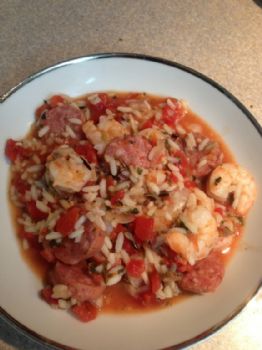 This was easy and delicious. The only think I did differently was that I added some sausage that I had in the freezer. My only complaint was that making the rice in the crock pot seems to over-cook it. Had some leftovers for lunch yesterday. YUMMY!!