It's About The Journey
Tuesday, April 23, 2013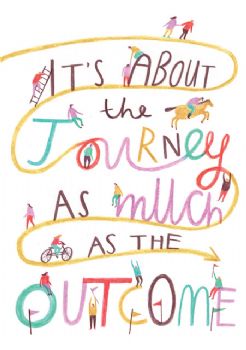 I'm an Emotional Eater.
Half the work I've done during my time on SP is getting to the root of this issue and address it by learning new coping techniques and defense mechanisms.
It's important to me that I sync up my brain and my body so that I don't just stuff my emotions down inside me with food, but allow myself to express them
I made a promise to myself that I would no longer be afraid of others thinking I was not the "nice girl" if I expressed myself. And I am no longer going to punish myself with food for the thoughtless things people say or do to me. Why should I when I am not the one who said or did something wrong?
If they don't want to deal with things getting messy or the air getting clear, then they can choose their words and actions carefully or hold their peace.
What kinds of changes and breakthroughs have you decided to make on your journey?