Louisianans Kickin it with Food or Excuses?
Monday, April 22, 2013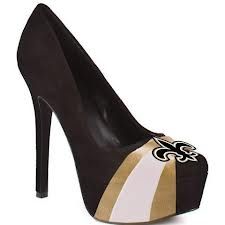 I have to say being from Louisiana and moving away and returning has been my greatest weight loss challenge. When I moved away, I missed the food soooo much and now that I am back and 80 lbs heavier, I feel like I am making up for lost time with some of the greatest loves of all. Gumbo, redbeans & rice, Jambalaya, How bout Pastalya. (which wasn't around when I left but boy do I love it), where was I Fried Catfish, and ooooh fried catfish with Crawfish stew on top. ( Y U M M Y). Oh and I have to mention daiquiri's and hurricanes for those of us who have a spiked beverage or a beer at a Saints watchparty, crawfish boil, graduation celebration, mardi gras ball, birthday bash, French Quater Festival, Essence Fess, Jazz Fess, LSU or Southern tailgate, a wedding reception or bridalshower, a wedding anniversary, bourbon street, backyard barbeque and when friends visit from out of state, etc. The list is long yall. I'm just being real right now.
The thing is I have been back long enuff now to be over it, but I'm not, never can I walk away from Crawfish etouffee, or shrimp stew, a wonderful homemade and hot praline or peanut butter fudge or a crawfish boil with turkey necks and potatoes and potato salad and mac and cheese and even fried chicken. My point is food is around us 24 7, not just holidays and even are sold in the local convenience store, where some of the best food resides in many many cases around here.(Brothers Fried Chicken and Chef's with homemade sweet potato pies made fresh daily)....Yummy
"Come on people? How do you do it? No ands ifs or BUTTS about it. (actually plenty of butt in my case) I'm just saying. It is my humble opinion that Louisianaians have it tougher than others do in other regions. Yall come through for a weekend and you are out. I'm wondering how are we suppose to cope with all the Louisiana goodies which are constantly in our face? Saints season is upon us and I'm wondering or is it just me? I'm just asking you to take a walk a mile in my shoe? :)
WHO DAT?