Sunday, April 21, 2013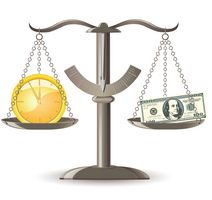 I'm getting better, or at least more, sleep. I don't remember the last night I had to get up for a couple hours. My shoulders still hurt and sometimes I sit up in bed for relief (and fall asleep slumped in an upright position so when I wake myself up enough to lay down again or decide to do something else, the slump has made other things hurt) but I'm generally getting better sleep out of the new mattress and am considering that a success.
I've drifted away from my plan to go out every day, I still do get out 3-4 days in the week but I guess the Boston tragedy gripped me, that and deciding to do what I had learned in SparkCoach on my own (and then immediately drifting away?). I'm still keeping track of my daily expenses and only getting deliveries on Wednesdays, getting other things needed more often as I am out.
We went to the pet store today, a different one than usual, and I was able to get multiple toys exactly like my cat demands; the one I had (had to throw away two "similar" that weren't quite right :-) is getting beaten up so I needed new, backups. I also got a scent diffuser that is supposed to calm the cats, make them feel safe/secure and, hopefully, help the one not need to scratch the furniture as much. It claimed to have a 95% success rate so we'll just see; my cats are probably in the 5% that it doesn't apply to, is not "the" problem the pheromones are intended to help solve.
I am doing some interested thinking and reading and believe I am in a bit of a fallow-feeling period for a reason and will emerge here soon new and improved.