Left home on Wednesday the 17th. We are working our way north on the west coast of FL heading to the gulf coast.
We stayed 2 days at Manatee State Park.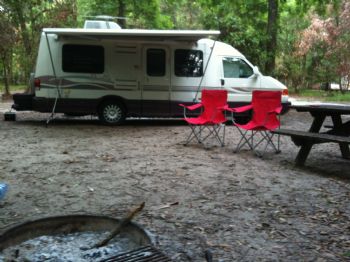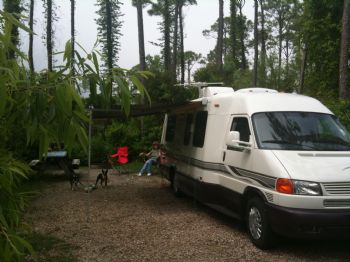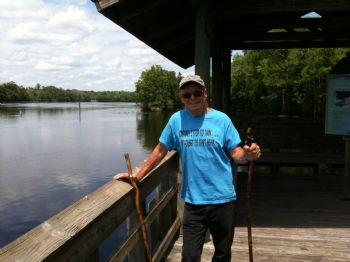 On to St Georges Island State Park for one night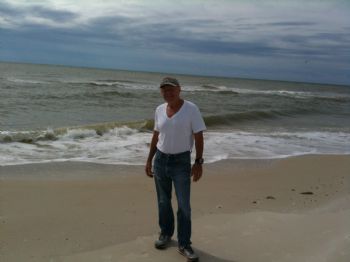 Beautiful white sand beach. I ran 4 miles on this beach, even though I didn't have my running shorts on. It was really cool, so I ran in jeans.
Our campsite was very secluded - nice and private.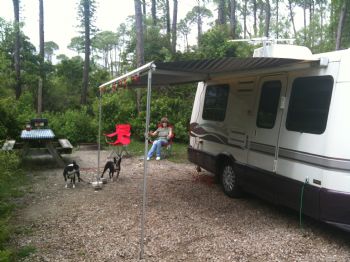 Next day, we went to St Josephs Peninsula State Park, where we stayed for one night.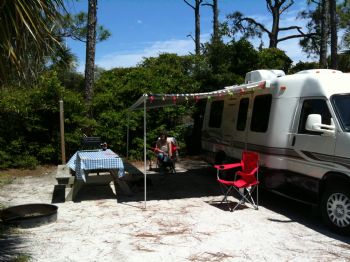 This campsite was open and visible to all the other campers. Nice neighbors made it very enjoyable.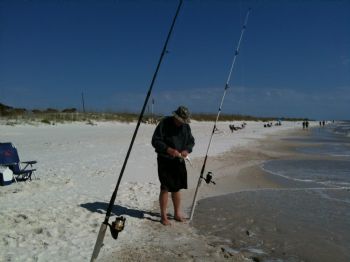 Another white sandy beach, where we met this fisherman. He reeled in a good sized whiting while we talked. DW and I walked quite a ways on this beach then over to another campsite and back to ours. It felt like about 4 miles. Good exercise and wonderful scenery.
There was a boardwalk which crossed the swamp area, with lots of vegetation and plenty of sawgrass. The white dunes were visible farther away.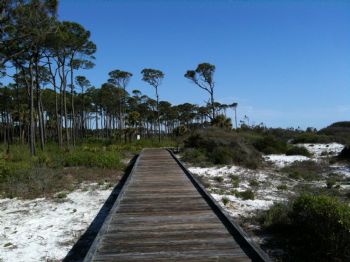 Right now we are parked in a Walmart lot and having a couple of slices of Papa John's Pizza for lunch. There is wifi available here, so I thought I'd post some pictures of our trip.
We stopped here because my battery went bad last night. I had been having some trouble with it, but confirmed it was sot this morning, when I checked it and it only showed 10.7 volts. Walmart gave me a pro-rated credit on the new battery, so I got about 55 dollars off the price on the new one.
After I post this blog, we're heading to St Andrews State Park CG for 2 nights, then on to Fort Pickens CG in Gulf Breeze, FL.
Will play it by ear after that, but I tentatively plan to spend some time in Apalachicola Nat'l Forest and Osceola Nat'l Forest as well.
It stinks that I pay every month for 3g connectivity on my iPhone, but seldom can get a signal when camped. Glad I found this wifi spot.
Will try and send some more info and pictures later this week.
Thanks for reading and have a great day.