A glorious day
Saturday, April 20, 2013
I woke up at 6am and thought 'get up and run!' because i knew that if I didn't get up, I'd fall back into a snooze and half the morning would be gone!
So - I got up, and I ran in the fresh, golden sunrise - and I felt like a million dollars!
Then I got myself washed and dressed, and off out for a lovely open-top bus ride round the coast to Lands End. I had a fab walk - a half-hour lunch-break in the sun - and feel relaxed and happy. A perfect day. Here are some photos for you.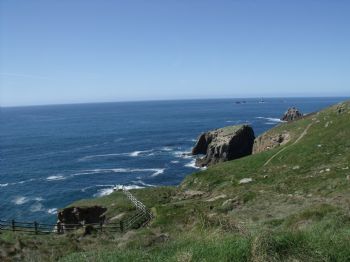 this is Longships light off Lands End, Cornwall - the most south-westerly tip of the UK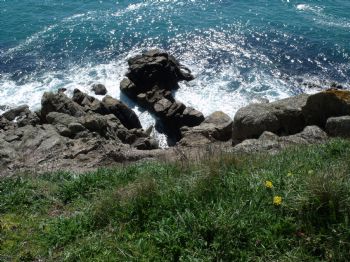 don't look down! the cliff path goes right along the edge here and there's a sheer drop!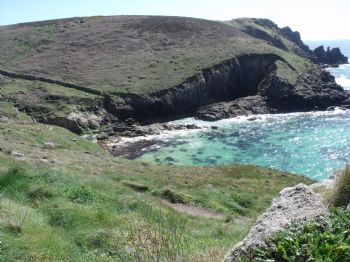 this is Nanjizal Bay - a beautiful, turquoise sea with the sun sparkling - in the Spring there is usually a sea of purple and yellow flowers - but it's not happened (yet) this year!