Friday, April 19, 2013
Yesterday was rough. Got into it a bit with my daughter before her soccer practice, so after I dropped her off I went to Target to look around and blow off some steam. This particular Target had a deli combined with a Pizza Hut, and, boy oh boy, did I want that pizza. I was thisclose to saying forget it all, and ordering a pizza and breadsticks, and then I thought about how good I'd been the last couple days, and did I really want to throw that all away? No, I didn't. So, I went and got some Smart Ones mini pepperoni pizzas to silence my cravings (280 calories as opposed to the probable 2,280 calories that Pizza Hut would have been, uh, yes, MUCH better choice). When I went home, I was fine, made my pizza, made a 100 calorie mini popcorn bag to snack on. Then, around 8pm, I was craving something sweet really bad, and while I could have made a smart choice, like an apple or otter pop or even a sugar free fudgesicle, THIS was in my fridge, and did me in...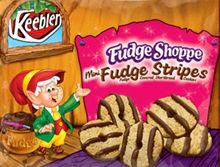 Yes, that is 200 heavy, nutritionally empty calories I caved into. It put me over my limit. Now, while I am disappointed that I caved to the chocolate, I am still proud of myself for not giving into the pizza. Baby steps, right? So, I consider it a two steps forward, one step back kind of day. It's okay tho, because at least I am still tracking, and I still am dedicated to improving.
Happy Friday!