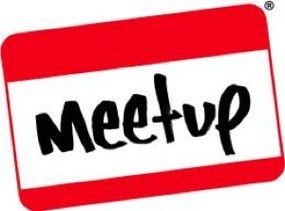 New to a metro area? Don't know anybody where you live? Traveling for work and bored sitting in a hotel room alone? Or maybe you know plenty of people but they don't share all of your interests.
In any of the above cases you might be interested in MeetUp.com. It's not a dating site even though there are singles groups available. It's more of a common interest site where you can find people of similar interests and get together *in person* in your area. That's right--meet real, flesh and blood humans.
Most groups, I've found, tend to meet in public places but as always, use caution. If you don't know anyone attending or don't know them well, always tell someone, even if they live in another state, where you're going to be and when then call or text afterward to say you're ok. It may also be best to opt for the groups with a very large membership because they won't all be going to every meet up. Get to know the team leaders/organizers, too. They set the tone for the group. Most group leaders also welcome members offering to set up an event, as well.
In my area I found quite a selection of options available--book clubs, history groups, crafting clubs, board & card game groups etc., etc.
You can also start your own group. The site does require a fee from the owner of a group which the owner can then request as dues from members but no fee is actually required by non-leaders of any group just to join. In addition, some groups require leader approval before allowing you in.
Remember that if the group you're attending is meeting at a restaurant, bar, coffee shop, or pub there will be the expected costs of food and drink. The team leader should post on the group page if there are any other costs to expect.
Most of all, remember to have fun!
www.meetup.com/