Friday, April 19, 2013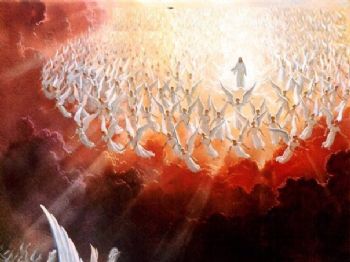 Dear Friends,
I am very teary eyed and sorrowful today. As I write this it is a year to the hour that my dear Mom passed away to the Lord.
She was such a wonderful Mom. She would never complain even though we had little in earthly goods. She made do with what we did have. I can remember her baking in the kitchen and giving me words of wisdom over a meal or after school.
She had been legally blind for her last ten years and used hearing aids to help her hear. In the last few years she contracted dementia and was in a wonderful special care home. Oh, such wonderful people there to care for her. She passed away there with me at her side.
I remember with melancholy all the wonderful days as a youth fishing with my late Dad, the family trips we made, going as far as our money would take us (which wasn't far). I remember playing cards with Mom and Dad and my grampy and grandma as a small boy and teenager and running through the grass in their yard.
All are now passed. But they will always be remembered. My Mom was so wonderful. My Dad was too. I hope they think I was the best I could have been for them. I tried my best.
My friends, hug your Dad and Mom today if you can, call them and talk to them if you can. Say a prayer for them if you can't. But always remember them.
God Bless you My wonderful Mom, on this first anniversary of your passing to the Lord.
Your Son, Bob.