In Response to #FlexBreak
Friday, April 19, 2013
So you all know I was messing with my sister the other day, wearing her shirt and flexing and taking pics of myself at the gym? Here is her response: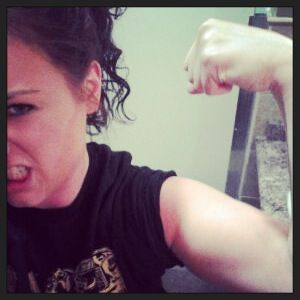 LOL - not to be out done, she flexed me right back and dare I say, I need to work on my muscles because little sis is passing me up!!
Happy #FitnessFriday!