Thursday, April 18, 2013
Well friends, I mentioned in my last blog that my sister and I have been trying to plan a girls getaway and now, it's official!!! We're booked for Turks & Caicos!! I could not be more excited!! I have never been and the resort we are staying at has all these awesome activities like sailing and trapeze and snorkeling, so we'll be able to stay active (well, besides some much needed relaxing on the beach time). YUP in a mere TWO WEEKS I'll be here:
And now, I really really need to be on track for the next two weeks. Like BAM bootcamp. Bikini here I come! I don't know if two weeks will be enough to get where I want to be but I'm gonna try. Yesterday was good, I was within calories and I worked out. Didn't get quite enough freggies in but right now my only focus is to stay.on.track.

And how appropriate, my new shorts came in yesterday, and they are NEON lol. Didn't expect them to be so bright. What do you think?: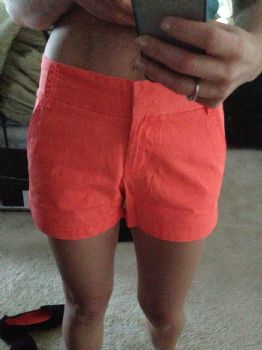 oh well! guess it will work when I'm on a Caribbean Island!! (sorry to rub it in so much)