Wednesday, April 17, 2013
Here is a picture of our garden that we planted in Feb. We should be getting some tomatoes in the next few weeks I think. We have squash and zuchini already forming along with beans and cucumbers too!! Can't wait!! I live in South Texas so by the time most are planting we will be done due to heat!!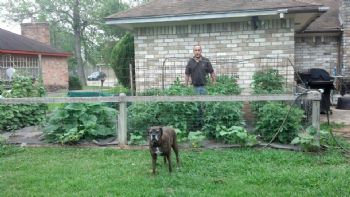 That is one of our boxers, Coco in front with Martin in the garden!!!