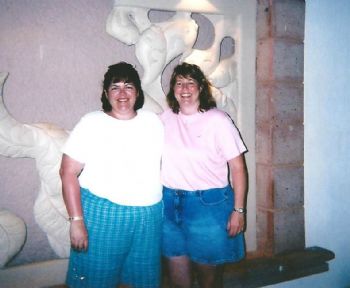 This is a picture I have shared before of me on the right and my best friend on the left. I think this might have been the heaviest weight for both of us.
We've both been on our healthy lifestyle journey for just about four years now. Here are a couple of pics during that journey: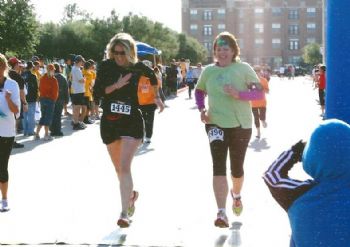 This is one of my favorite just because we were laughing at the finish line.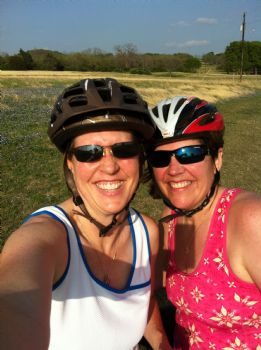 Biking riding around the lake - changed a few hobbies.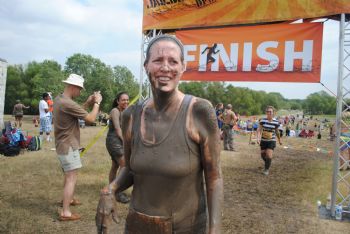 Got a little muddy along the way.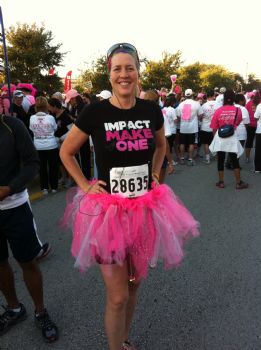 Wore a tutu a couple of times.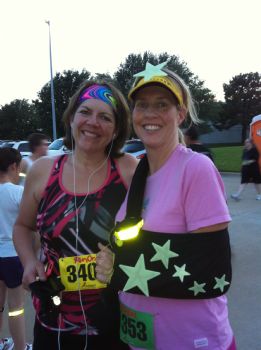 Didn't give up when the going got tough.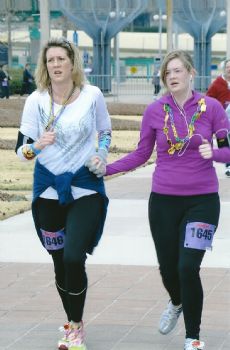 Changed the future for my children.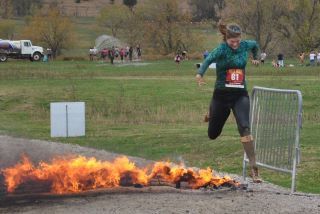 Watched my daughter face some challenges on her own.
Even got certified by this guy to be a boot camp instructor.
So why am I sharing this hit parade? I continue to think back on this one individual in my life who told me they didn't want to have go give up what they were eating to get healthy. The person was morbidly obese just like I once was.
I've listened to countless people tell me why they can't do it. I'm too old, I take medication, I'm too busy, I'm injured, I don't know what to do, this way is just easier, I've always been fat, I'm just genetically programmed to be this way, yada, yada, and forever freaking yada with the reasons why we can't.
We doubt. We fear. We procrastinate. We blame. We make up reasons to protect ourselves. If we don't try, we won't fail. We've failed before right? Isn't this way just easier? It hurts to workout. I have cravings!
Okay I just want to know has a craving ever killed anyone?
It's expensive to eat healthy. That one is just not true. I can eat a completely healthy meal on less than you spend on the six pack of diet soda.
It's hard.....well yes it is...it's very hard. Change is hard. Life is hard. Being fat is hard. Pick you hard.
So here is why I chose the healthy lifestyle - I feel great. I sleep better. I breath better. My heart rate is better. All my blood work is normal. My health risks have come down. I have fun with my kids. I run with my dog. I lift weights with my husband. I teach boot camp and a Women Living Healthy care group for my church. I L.I.V.E. In ways that I wasn't allowing myself to live before.
What I did was to give up the excuses and choose my hard. So what are your excuses? Write them on a piece of paper, turn on some Adele really loud and burn those suckers. Literally, I encourage you to do that. Use the imagery to remind yourself that they are gone and you can't get them back.
My list included, my thyroid doesn't work and I take two meds for that. I'm middle aged (started losing when I was 46). I'm injured - pin in one knee, one thumb, and now one shoulder), and I have 2 herniated disks. I'm a foodie - still am I just eat healthy food. I don't know how - I didn't either and that is why I studied and became a certified personal trainer. My family doesn't eat that way - well now most of them do.
The list could go on. All I know is it takes one step at a time, and one day at a time, and nowhere ever - not a single person - in this journey is going to be perfect. Let that go.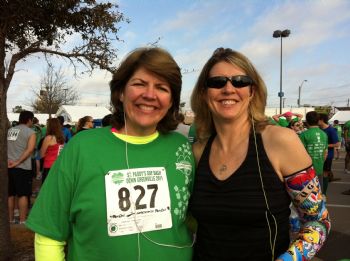 Choose to live.
Face your fear.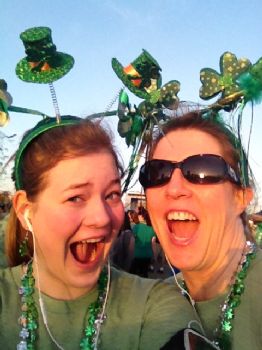 Don't give up.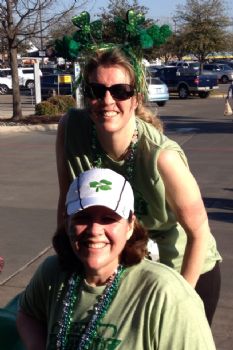 Be the force of nature that is unstoppable.
Many thanks to SUSIEWHITE1109 (here on SP) and my daughter Rachael for all our running adventures. Next up this weekend the Foam Fest 5k. Stand by for more crazy pictures posting soon.
Don't be held prisoner anymore to the food that is killing you. Please change. Trust me it is worth it.