NRoLL Workout B, Day 2
Wednesday, April 17, 2013
I got up and got my workout in bright and early this morning!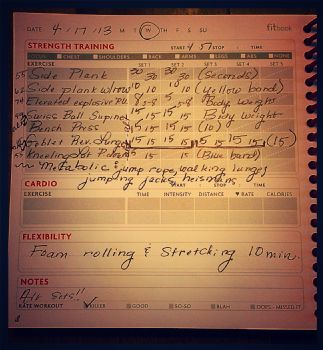 I also have my food planned out for the day: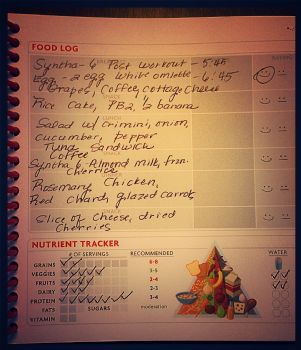 I am still a bit sore from Monday's workout but it is great to be back at it after a week of rest. Next rest week, I will stay active, I cant' just take a total week off again. I will keep it light, but still do something be it yoga or light cardio.
I have been in kind of a funky mood lately and am having a hard time locking it in with my food. That is why I planned out my day -- takes the guess work out of the "what am I going to eat today?" syndrome. I am not using the SP nutrition tracker, but rather just relying on my Fitbook. I have about four weeks left in this book and will get another one when I use this one up. I have yet to find another book I like as well as the Fitbook. Most want calorie tracking and I guess I am just not into that. Tracking calories is just making me crazy. I hate it.
Home on a snow day with the kids. A foot of snow -- because that is how we roll in Springtime!

Secretly, I love it. Great moisture and it is so pretty!
Looking forward to a great day! Happy Wednesday!!