Tuesday, April 16, 2013
I just wanted to share this photo a friend sent me that she took from her condo in Boston. She had dozed off in her chair last night and awoke at about 1:30 AM. She looked across the Charles River where MIT is (Massachusetts Institute of Technology). They had turned one of the buildings of the college into this: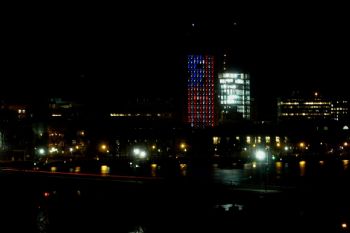 Boston has great heart.