Tuesday, April 16, 2013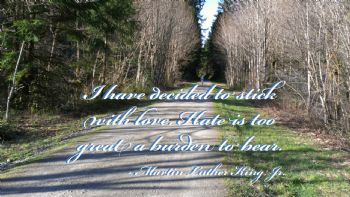 Yesterday's bombings in Boston shocked and shook us all, especially those in the running community. The finish line is a place for celebration, and someone tried to take that away from us to make it a place of fear and devastation. We say NO to that. Like many others, today I am wearing a race shirt and will go for a run to remember and honor those in Boston. I'm signing up for another race, too.
Choose love and not hate. Go for a run or a walk, and do not let those who seek to sew terror and fear win.