Monday, April 15, 2013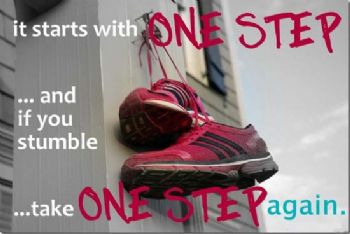 Think about how a baby moves from crawling to walking... they pull themselves up and just stand. Again and again. The more times they do it, the stronger their leg muscles get and the longer they can do it.
It's the same concept with becoming the healthiest you can be. Every choice. Every meal. Every day.
Be in it for the long haul. It's not temporary so let's not call it a diet. It's permanent, so call it what it is - a healthy lifestyle.
Be proud of the changes you've made for the good. Concentrate on becoming the healthiest you can be be.