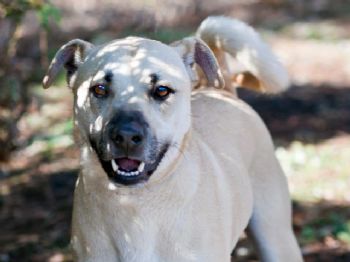 I have the best conversations with my dog Sparky. He is a good listener, he NEVER judges me and he cares about me a lot!

This morning I was cuddling with him when I got home from work, and over the course of a couple minutes, it just started to come out. "Momma is sad, and momma's getting fatter..." and I paused and then it just kept coming "And when momma gets fatter, she gets even sadder and fatter and sadder and it's not good." Then I said "You don't want a 270 pound momma, because then momma couldn't take you for w-a-l-k-s, because she wouldn't be able to, and then you'd be sad, and you don't deserve that." (Had to spell out walk because I didn't want him to think we were going on one lol)
It was crazy how much came out to his furry little face, and he looked like he understood.

I saw something this morning that terrified me. I have already grown accustomed to seeing 216 which was bad enough, but today I saw the number that terrified me, 220.

Part of it is bloating with TOM approaching but most of it is from the reckless eating. Yesterday I took good steps in the right direction, tracking food, walking, and getting in my water, but when your food is completely out of control, nothing can save you. We all know you can't out exercise a bad diet. My body has taken on 4 pounds in like 3 days, and while a lot of that may be a fluctuation, the number was very real and a preview of where I am headed.
I also have to say thanks for all the support. I know I am getting repetitive, everything is either I'm gaining, struggling, trying, etc... but keeping active on Spark is the only thread of hope I have to hang on for dear life... so I thank you all so much for hanging in there with me and encouraging me...it means a lot!