I still worked this weekend for work but not as much as usual. My boss is out until Wednesday so I feel the need to step up.
Anyway, my man did kidnap me yesterday. We left around 11:30 for lunch and took the Harley out. Yes, of course, I sit on back. It was chilly initially but warmed up nicely. We ended up at a VFW benefit. It was a super nice group and a great cause. We had a really good dinner there. I loved it. We got home a bit late but Utah still got his meds by 7 I think. I was impressed that I did not stress too much about it. I also missed a 4:00 work call. GOOD 4 ME!
I really did stop thinking for a while.
Then today...

I was all set to log in to do my PMP Certification practice test and I no longer had access.

QUITE FRUSTRATING.
I sent a message to my Career Coach person and to the Organization. My understanding is that I should have access through Wednesday. I hope they can extend it. It will be hard to get much accomplished on Monday or Tuesday though.
I tried not to get too stressed about it and told myself I simply need to come up with a new plan. So I actually founds some good deals on the web. I was able to get access to 600 questions (3 sample tests) on my ipad for $9.99. Not bad at all. Also, I can even work through these at lunch potentially or anytime. Handy.

I bought myself a birthday gift. I has been considering a scale that included body fat. I considered some other devices that would monitor calories burned. I decided that was too much and could make me crazy. I feel I am doing good now. I just want to focus a bit more on body fat versus muscle.
I ready something that really hit me about how muscle burns more calories than fat. I obviously have known this for a long, long time but for some reason a

went off and it made me think more that .... at my age.... I really need to maintain my weight and muscle as well.
Right?!?
So anyway, (gosh I went off on a tangent there) I bought a body fat monitor. It looks just like the one they used on me at work. Something like this.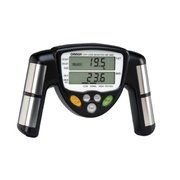 It was quite reasonable. I got some other things last weekend from the Consignment shop. Jeans... you can never have enough jeans right? and 2 polo t-shirts. I was in a snobby/preppy mood and they were only $10 I think.
And I ate .... Oh my goodness, 3, YES THREE pieces of ....
carrot cake this week. Is that totally insane or what. I sure hope that is out of my system now. I am surprised I have stayed under my goal weight. We'll see what tomorrow brings.
AND I have saved the best for last....
Tuesday will be 4 weeks since Utah's last seizure. I am keeping my....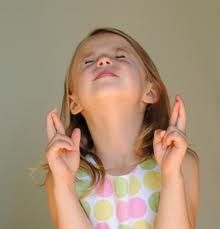 I know we would not be able to change his meds yet but if we get back on the monthly track maybe we would be able to lessen them just a bit. He is just a bit too tired for my liking. Don't get me wrong, I LOVE when he sleeps and is lazy. It makes my life easier but I want him ...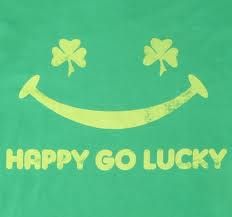 He is just a pup after all. He did get a walk yesterday and today. I feel good about him getting some fresh air and moving that 90lbs of his a bit.
HUGS 2U!