Considering how hard it is to maintain sometimes! I think it is a very good thing for me to be happy about right now.
My last blog was a little negative... I was super sleep deprived this week to say the least. And very stressful to boot. No need to go into all the delails. We all have these life stresses...
I think my best strategy is to just back off into maintenance mode when life gets in the way instead of overstressing life and this journey to my goals to the point of giving up completely and convincing myself that I don't even want to make more progress so why deprive myself.
I took the week off of tracking food to reduce my stress since I literally had no room in my head to keep track of exact servings much less time to sit down and track it. I did eat slightly more carbs than the past two weeks to be honest. But not as bad as I would have done before I committed to really limiting my carb intake beyond just grains. As always I kept it clean. We know that is not my problem. At least not during the week.. (yea weekend drinks with the hubby).
So I managed to take off a little bit of the bloat/weight I put on last weekend. But not much. And definitely not enough to make any real progress to post comparison pictures. (or have to take time to layer down in this cold house and ask someone to take the pictures lol)
I still have that same little annoying layer on my tummy. It mainly bugs me when wearing jeans. I just can't stand feeling anything come over my jeans. It literally puts me in a bad mood. Yea I have issues but it is the truth. I rarely wear jeans for this reason. I really do not want to feel this way come summer time so I will have to refocus my motivation soon!
Here are some current pics of my "problem area"... Still at just under 27inches (yea gained some back again after I had finally gotten it back to my pre xmas 26inches... So I guess I am only kind of maintaining : (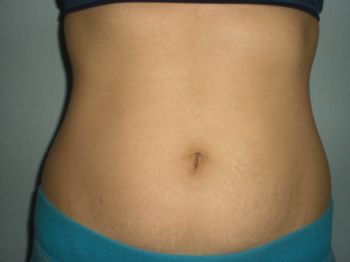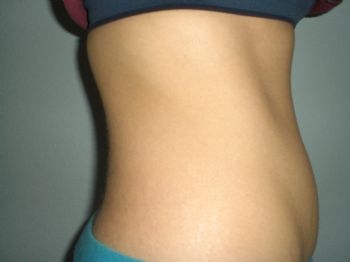 On the positive biceps are growing a little!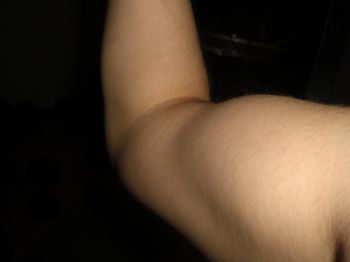 I have more than a few "temptations" to survive this weekend! I have a few family gatherings with different family members who want to celebrate David's 13th birthday with us... Basically almost all meals will be out the whole weekend! Ending with the cake sis in law offered to make this time since she knew the rough week we had and how much time I like to spend on making cakes lol! She said we could just head over to her house after everything else so the last of the in laws could get together there. Positives and negatives to lots of family lol!
Have a great weekend sparkies

Here is a picture of last year when David turned 12! Kind of sad I am not making his cake this year... But I have to keep a balance and the last thing I need is to stay up late tonight working on a cake that for one is just sugar whether organic or not! And second I can be a better mom just being well rested and happy on his day.