Here is a poem that says a lot about where I am today after turning 50 years old yesterday:
UNFINISHED COMPOSITION
By Boyd K. Packer
I had a thought the other night,
A thought profound and deep.
It came when I was too worn down,
Too tired to go to sleep.
I'd had a very busy day
And pondered on my fate.
The thought was this:
When I was young, I wasn't 68! [He is now 88 years old]
I could walk without a limp;
I had no shoulder pain.
I could read a line through twice
And quote it back again.
I could work for endless hours
And hardly stop to breathe.
And things that now I cannot do
I mastered then with ease.
If I could now turn back the years,
If that were mine to choose,
I would not barter age for youth,
I'd have too much to lose.
I am quite content to move ahead,
To yield my youth, however grand.
The thing I'd lose if I went back
Is what I understand.
I take a nap now and again,
But priesthood power remains.
For all the physical things I lack
There are great spiritual gains.
I now can say with all certainty
That I know and love the Lord.
I can testify with them of old
As I preach His holy word.
I know what He felt in Gethsemane
Is too much to comprehend.
I know He did it all for us;
We have no greater Friend.
I know that He will come anew
With power and in glory.
I know I will see Him once again
At the end of my life's story.
I'll kneel before His wounded feet;
I'll feel His Spirit glow.
My whispering, quivering voice will say,
"My Lord, my God, I know."
https://www.lds.org/gene
ral-conference/print/2013/
04/these-things-i-know?lang=eng
The 5th and 6th stanzas define me today. Life is hard for everyone, in one way or another, and I would not go back, even if given the opportunity, and give away what I have gained from my life, problems and all. I also know that some who will read this blog are not Christian so I would say - hang onto and build up your spiritual life, however you define it - so life can be accepted and lived more peacefully, whatever comes.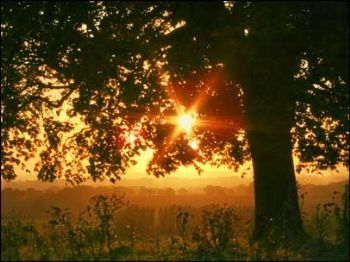 Love, Chelsea