Wednesday, April 10, 2013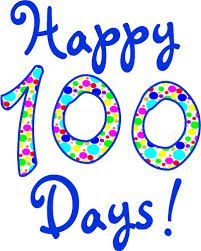 Today I reached the milestone of 100 days here at Sparkpeople.This is an accomplishment I never believed would come 100 days ago while I was white knuckling my way from breakfast to Lunch and then the painfully long gap between lunch and dinner.
My cravings at times seemed painful but with the love and encouragement I have received from the wonderful fokes here I have made it to this Anniversary.

all my Sparkfriends for your support ,your goodies and your comments which have really kept me motivated and inspired to keep going strong.

I am now more in control of my eatting and fitness habits.I even made it through Easter without eatting a single Easter egg.


Onward to another 100 days.
Thank you Lord for your never ending support in my life.You,Jesus The Holy Spirit and my Angels have kept pushing me forward even when I wanted to stop.I love You all.Amen.