Wednesday, April 10, 2013
Despite all of this still...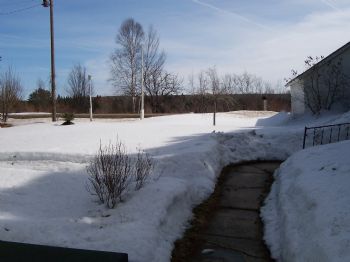 ..and this...
I found a few of these blooming today.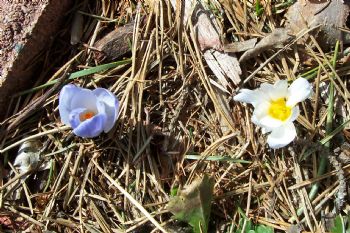 ..and saw more of my chipmunks out and about. This little guy dug up through a lot of snow. I didn't know they dug up through that much snow. He's sitting next to his hole with a peanut I threw for him.