Wednesday, April 10, 2013
I've been doing very well for about the past two months or so but I keep waiting for the bottom to drop out. I'm wondering when I will revert back to bad behaviors, have a huge binge or just give up. It hasn't happened yet and I'm stressing. Yes, I know, not good.
I also think next time I go to the Dr to get weighed (next Thursday--I'm going every two weeks) I'm not going to see any results and be totally heart broken. I know its not all about weight loss but that's what I'm focused on. I've been doing some great things but I just feel like it's not 'for real' or something.
So, I'm leaving myself with this: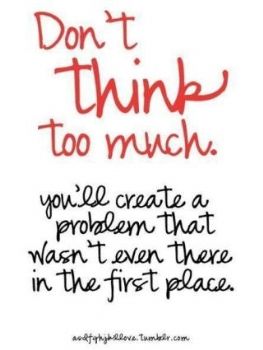 (Side note: I made the quiona cups last night and they were AMAZING! I think I found my new favorite thing!)