Yes, I do like....
Wednesday, April 10, 2013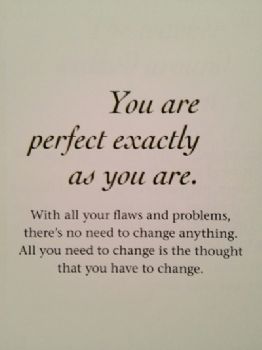 Just for today, try looking at what is "right with me". We spend much too much time thinking about "what's wrong with me". Make today your "celebration of being you"! Go for it and enjoy every second. You get only today--make it awesome, just like you are.
I THINK YOU'RE PERFECT.