Prom
Tuesday, April 09, 2013
So this weekend was THE BIG WEEKEND!! My oldest son had prom!!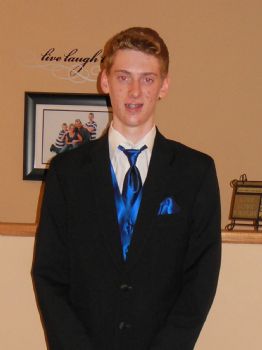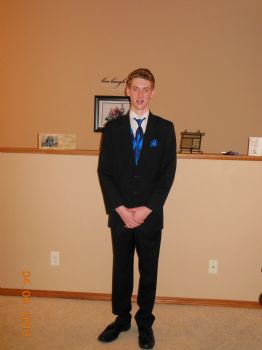 He looked so handsome!
We had to start out with the pictures at home before he left....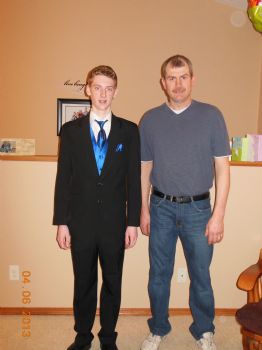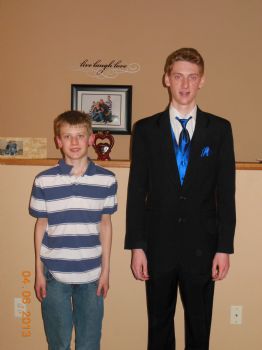 Then we went to his date's house. They went as friends, but make such a cute couple! She pinned on his boutineer. She was so afraid she was going to poke him with the pin.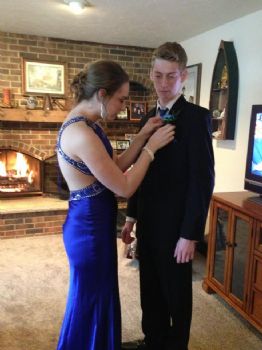 He gave her her corsage. She loved it!! He did a very nice job picking it all out himself!!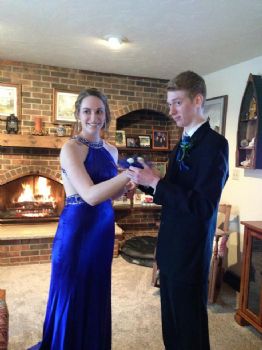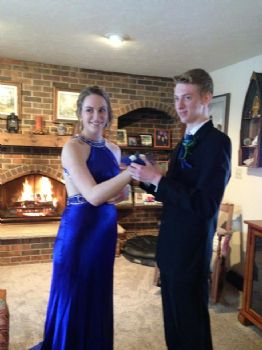 Then we had to take some more pictures of course...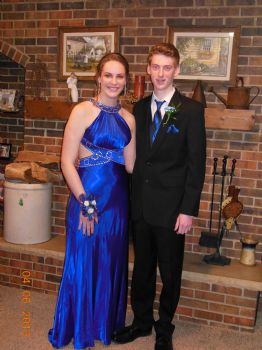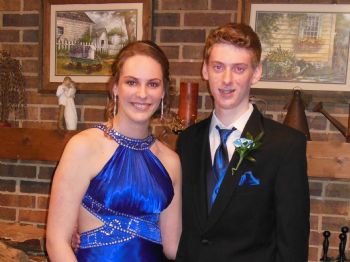 Then they went off to meet up with part of their group. They were meeting up with a large group after dinner. The took some fun pictures.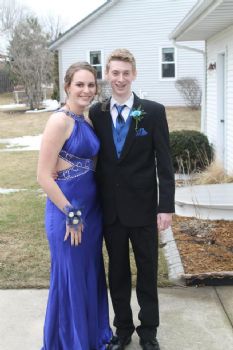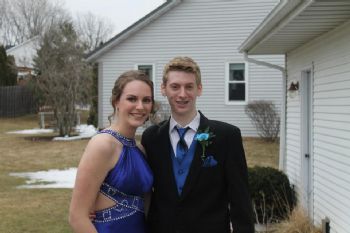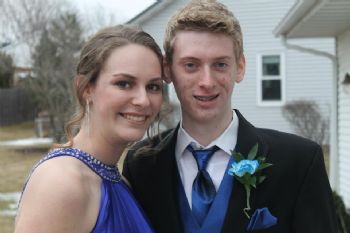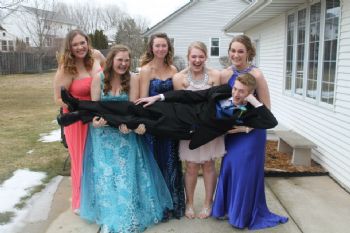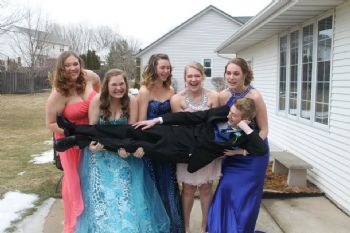 And these are 2 of his really good friends. They've been friends for as long as I can remember... going to each other's birthday parties since elementary school!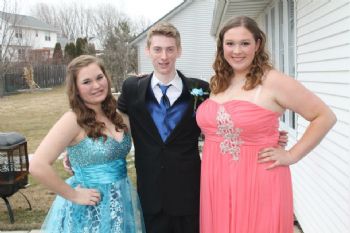 And I absolutely loved this picture of his friends... in black in white! So pretty!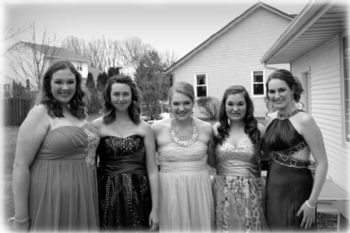 He had a good time, and the group had fun.Tthey had a fun time at the after party at the Y. They had casino nights, with black jack, pizza, and sumo wrestling! My son said that they just hung out and talked and just had a great time. All the kids won a prize before they left! It's nice to see them do something fun like that for the kids because there sure doesn't seem to be much for kids their age to do anymore. I'm a proud mama!!